The Big Hill House
Our family home and the first house that Richard Martin ever designed and built, the "Big Hill House" sits on top of a hill, features passive solar design with windows spanning the entire south side of the home with loads of natural light.
The very open floor plan includes a great room (living room, kitchen, and dining areas), family room, and 2 full baths on the main floor with two loft beds (a queen and a king) that overlook the living and family rooms respectively. There are two additional bedrooms, also on the 2nd floor, in between the two lofts, with a total of 5 twin beds, along with a 1/2 bath.
This unique and admittedly quirky place is loaded with nooks and crannies. If you are looking for a fun place to stay, with beautiful views, close to hiking and outdoor activities, and within a short drive to lots of central Kentucky destinations, this is it!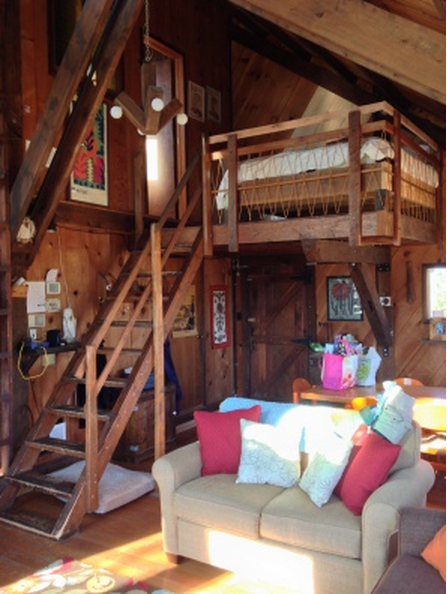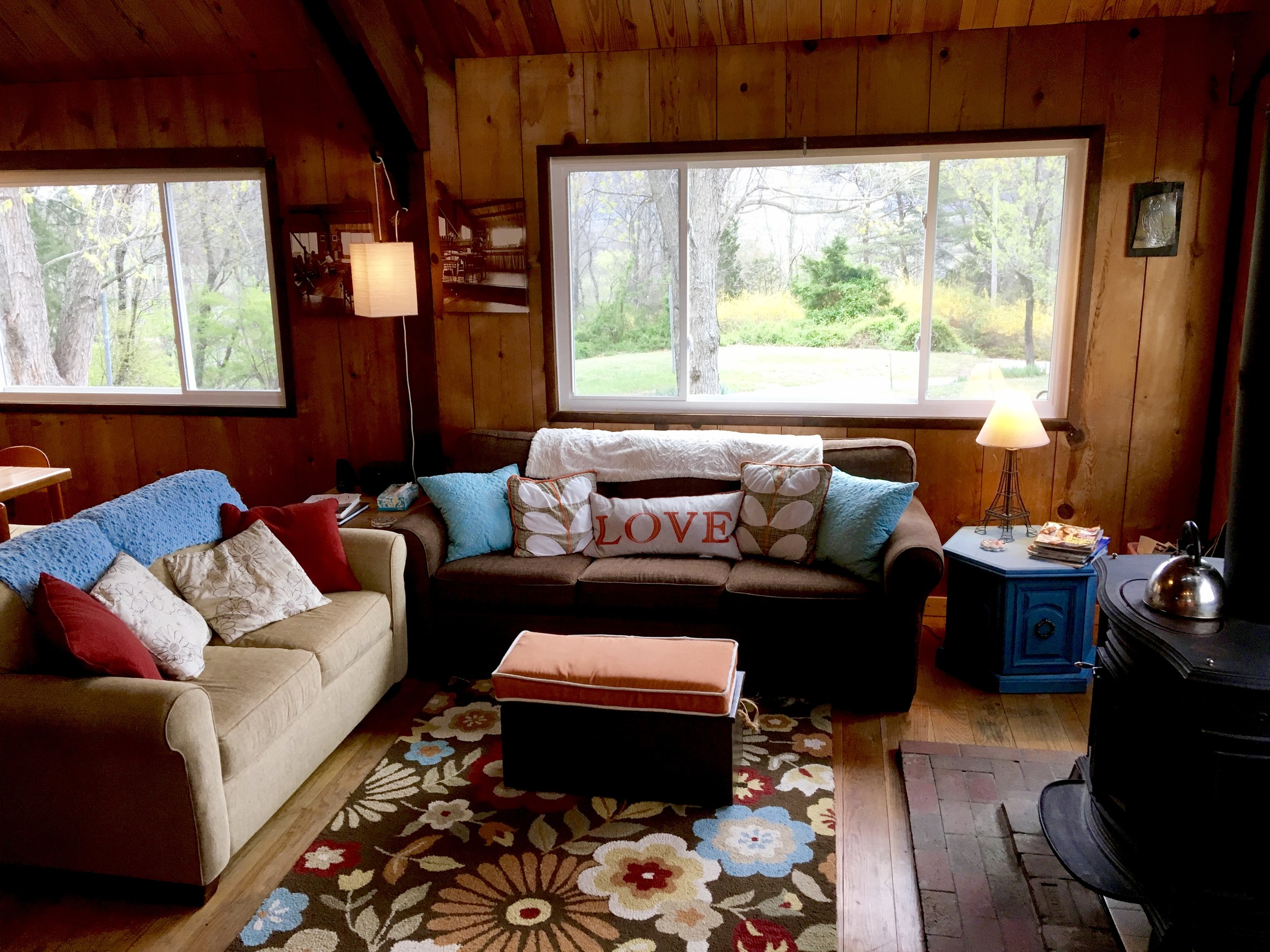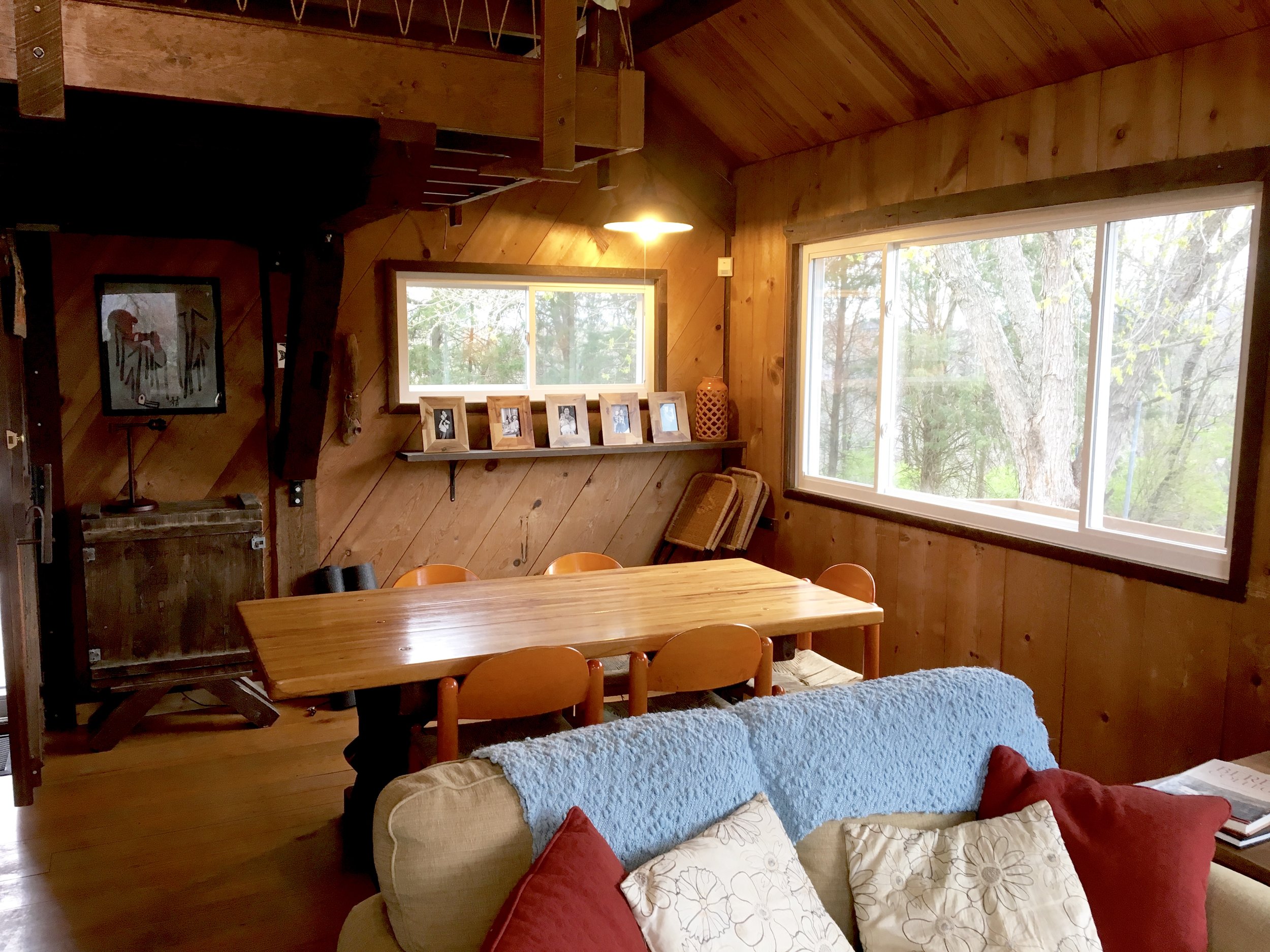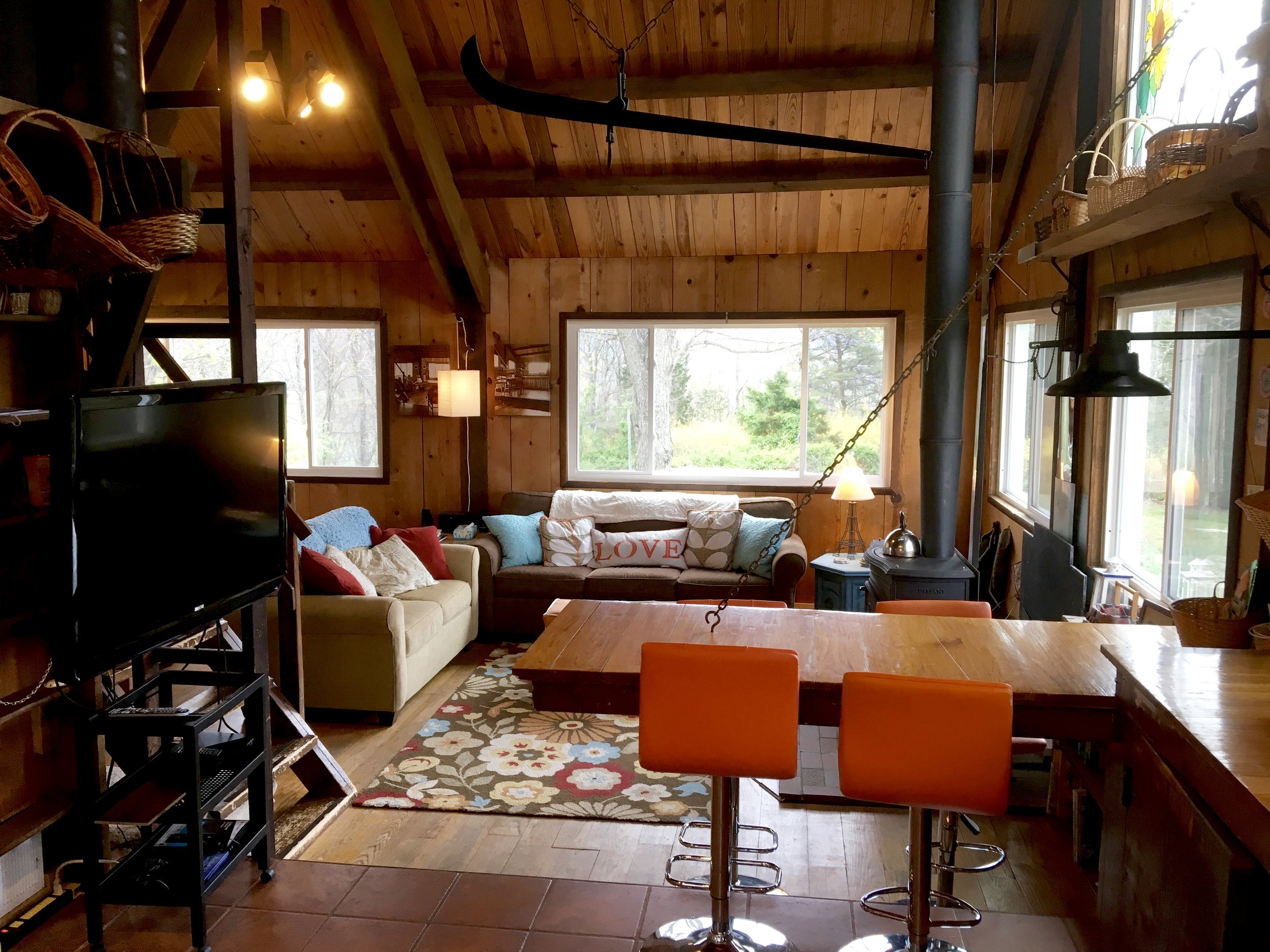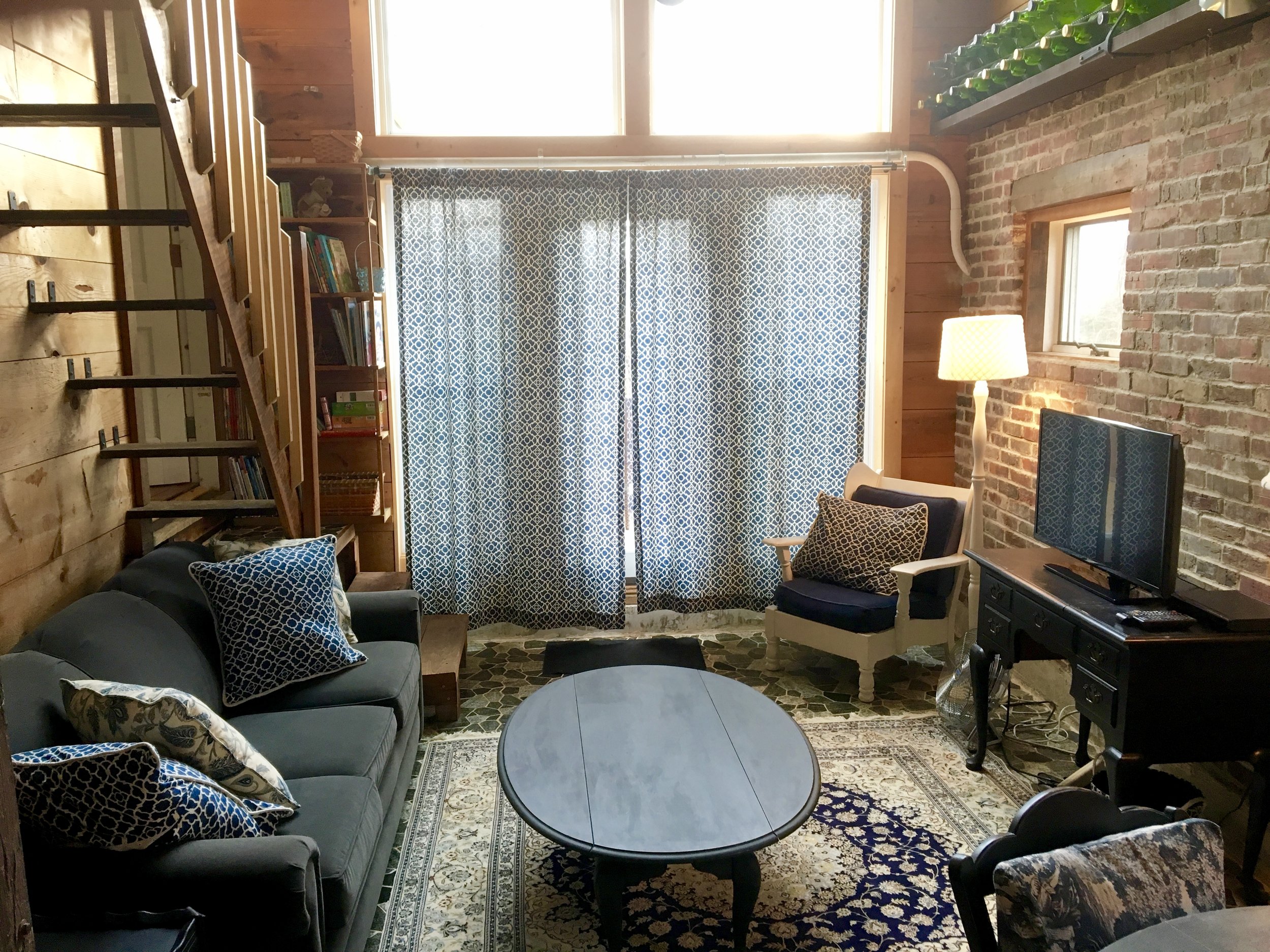 Interested in staying at the Big Hill House?